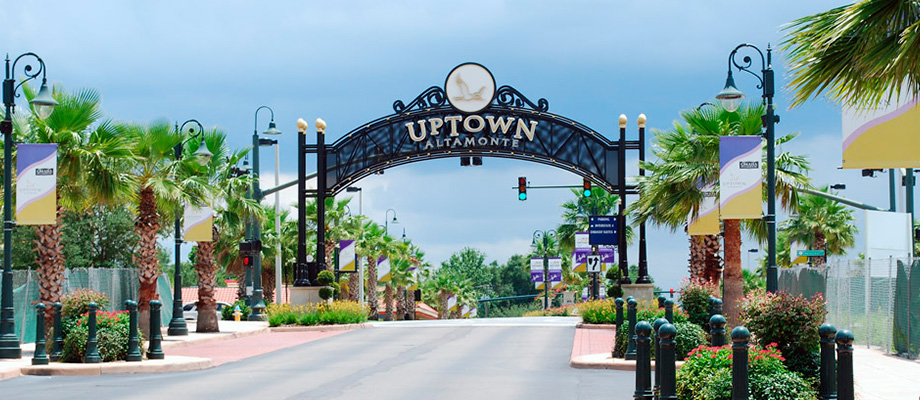 A great town in a middle of Florida where all visitors are welcome at any season, and where the whole family can find amusements suitable for their tastes and high standards. Altamonte Springs is a great town for mixing business and pleasure, town in warmest state of America just build to welcome travelers that roam across West Coast. A cozy place for spending some quality days with kids in a zoo, stable or Lucky Monkey – a huge playground, perfect for children of any age to host birthdays or any other kinds of celebrations.
Dedicate warm summer nights to local bars and clubs where you always can see concerts of famous musicians. And let's not forget about the most popular festival of the year the Red, Hot, & Boom a fireworks fest with is right around Independence Day holidays. Just imagine gallivanting around the streets of Altamonte Springs, watching fireworks laying on a grass in Crane's Roost Park, or sitting on a bench in park plaza where every night you can witness the magical The Fountain Show.
For those who visiting Altamonte Springs for work, town is a real deal, a lot of multinational companies are having their offices here. Malls, Adjectives Market, golf fields, best resorts and SPA are to your service for relaxing after business meetings or to entertain your plus ones.
It's a great, quite, safe town for booth spend time or live in, on a closing distance from such big capitals like Tallahassee, Jacksonville and Miami, but still you can find some untouched places where you can feel true nature or maybe go on a hiking trip around Lake Lotus Nature Park. Fresh air of Altamonte Springs will clear your mind and put you in a right mood for future adventures, and if you thinking about staying in town for long time – here in Altamonte Springs we are happy to all newcomers!